Learn Design & Create Architectural Animations in Blender – 3D Graphics in Blender – Full project – 3D Modeling in Blender…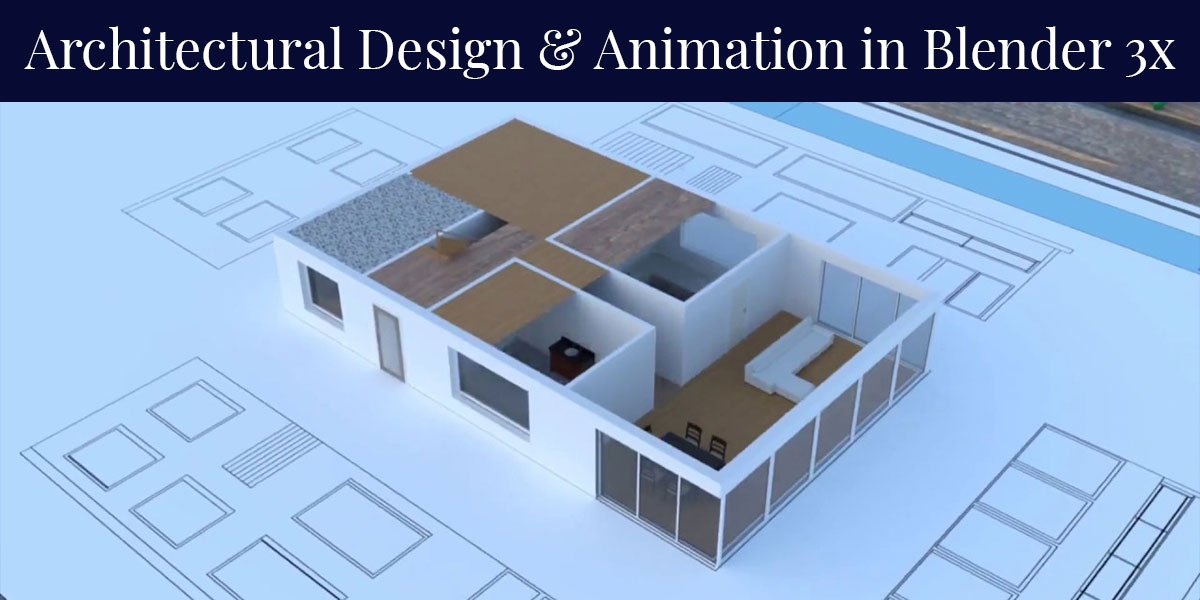 Architectural Design & Animation in Blender 3x
Welcome to the course Architectural Design and Animation in blender 3.
In this course, you will learn to create a modern house construction animation in the free open-source software Blender & FreeCAD. Learn to Draft the house plans in CAD software 3D modeling a fully realized house model in Blender. Learn this amazing free software and new skills by getting hands-on with detailed instructions.
This course will teach you the skills to accurately design the Layouts in CAD software. Take those designs into a fully realized 3D model for animation. You'll be able to draft designs in CAD and 3D models and create them in Blender.
This is a unique skill for Architectural Designers, 3D artists, or beginners looking to create their own unique architectural models.
Some of the Course Highlights:
Creation of 2D layouts
Geometry Nodes
How to convert Ngons to Quad topology.
Asset Library
3D Modelling & Texturing the Assets
Creation of trees, rocks & grass
Set up the scene & Lighting
Create the plans rolling open
Setup the animation with camera & keyframes
Rendering with the new Real-time render engine Eevee
Video format in Blender's video sequence editor

Animation & Rendering
Learn how to design in this amazingly powerful 3D production suite. Start designing architectural 3D models, 3D games, 3D assets, 3D printed objects, or create amazing artwork.
Architectural visualization will allow you to impress your clients with photo realistic animations and images of their proposed designs.
Who this course is for:
Students Who Want To Be Capable Of Adding Animation To Architectural Visualization Projects
Students Who Want To Learn A Free Design Package For Their Own Professional Use
Designers And 3d Visualization Students
Beginners Who Want To Design & 3D Model Successfully
Students Who Want To Create Unique 3d Models
Designers Who Need To Iterate Quickly And See Their Ideas In Physical Form
Architects Who Need Accurate Designs & Models
Blender Users Who Want to Learn Quickly